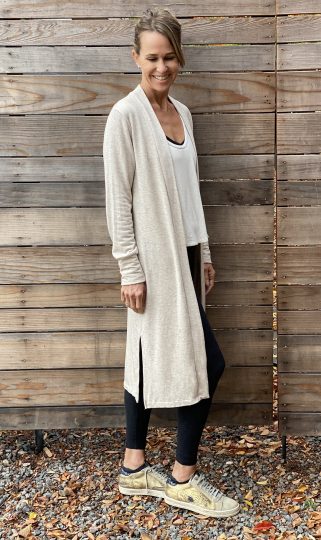 One of the ways that I work on bringing Bliss (our Dailey Method Word of the Month) into my life is by letting go of unease, trepidation or nagging thoughts that can creep into my mind. I approach this goal by turning my focus to the positive, both in regard to things in my life and also in the world. With this in mind, I search for things that help simplify my life, make me physically more comfortable and enable me to support making our world a better place- which all result in a more positive mindset.
I curated this holiday gift guide with some of my favorite things with those intentions in mind. I also reached out to get great discounts just for you- our Dailey Method community- because bliss can also be saving time and $$ on great holiday gifts from companies that make a difference – whether for personal self-love or for people that you love! Follow @daileymethod and @jilldailey on Instagram because for the next 8 days we have giveaways of these amazing products. All you have to do is like and comment on the post for your chance to win!
Dailey by Dino: You probably have heard by now, I'm a huge fan of Dino Apparel AND Suzanne Rijvenald, the brilliant mind behind the brand. I'm beyond excited to announce that we're ending the year with a new beginning, by offering the first style of our much anticipated Dailey Lifestyle collaboration. As a soft launch (literally the softest ever!) of what's to come in 2020, the Dailey Duster pictured above makes its debut right here! This first, of many pieces we'll be rolling out over the next few months, I wanted this to wear over my workout clothes to and from the Studio and also to carry me throughout my busy days and into the evening. This gorgeous Duster is available for pre-order today through Monday, December 9th to ensure delivery to you for the Holidays. The fabric is called botanical cashmere-soft as cashmere but made from nature. This collaboration is our way to combine forces by using our passions to advocate for the wellness of people and the planet!
Add Promo Dailey20 for 20% off at checkout for this or any of her other amazing styles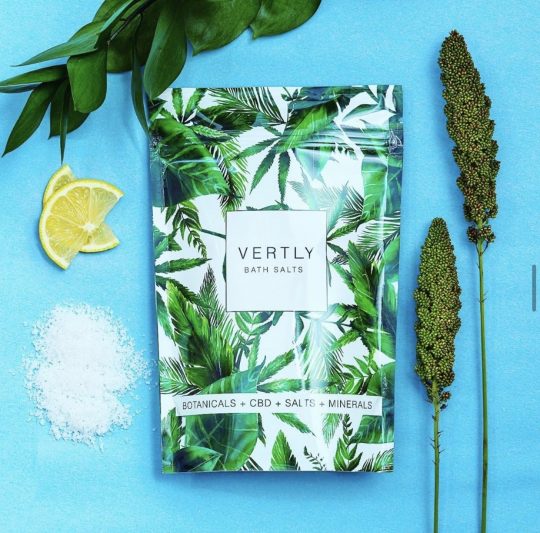 Vertly Bath Soak-  The Holidays can get CRAZY and what better way to prioritize self-love than to take time to and for yourself with a bath?  Vertly's signature CBD soak helps with aches and soreness – whether due to exercise, travel or the daily stresses of life. And I love that I actually sleep better after using it. It features a unique combination of natural healing salts, minerals, cannabinoids and calming essential oil blends of lavender, lemon and clary sage. Believe me- this product is amazing! It's a little pricey but much cheaper than a massage. It's a great idea for a hostess or pampering gift for someone you love- even if that person is you!
Get 10% off when you use the Promo code: DAILEY from Dec today -Dec 18.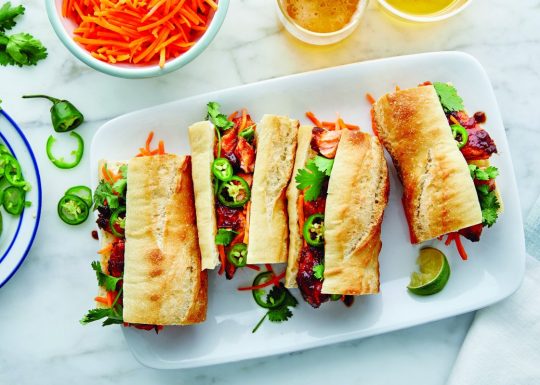 Good Eggs: Mealtime is incredibly important to me for connecting with my kids and also for ensuring that they are eating healthy food. I love to cook, but honestly, sometimes I struggle with finding the time. One of the all-time best time-saving resources I've found is Good Eggs grocery delivery service. They take out the middle man so items are delivered to them fresh each day from local farms and companies and then delivered directly to your door*. And they have a huge selection of organic items and absolutely everything you need to make any meal special. It's a huge time saver to order groceries online and if I order before 1PM I can generally get it delivered that same evening. Recently I've been ordering a lot of their meal kits which we all LOVE!  They deliver all of the ingredients and a recipe card so I still get to prepare the meal without all of the extra planning. And honestly, they're incredibly affordable. In 30 minutes or less, I can actively cook and prepare a great meal for my family of 4 for $30 with oftentimes leftovers for the next day. The Vietnamese-Style Salmon Sandwiches are one of the many hits that are popular with everyone (and that's not always an easy task!). When something supports me in feeling like a better Mom it's a resource that's invaluable.
Get 25% off of your entire first order with Promo Code: DAILEY25 
*currently only available in the Bay Area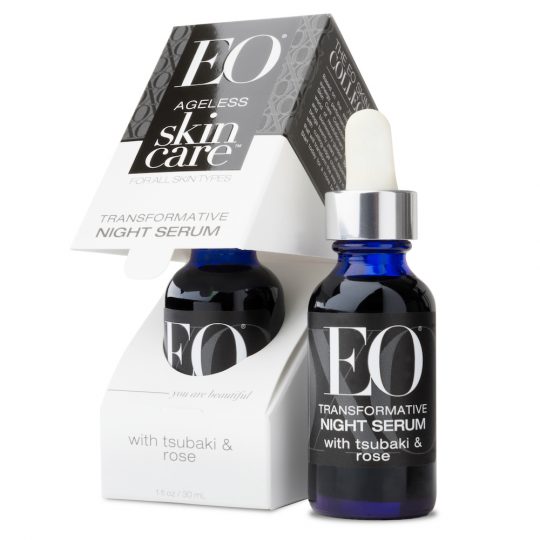 EO night serum:
I've personally used EO products in my home and in my studios for years. I love the quality and affordability of their products. I was recently turned on to their Ageless Skincare Transformative Night Serum. It contains helichrysum and rose essential oils in an Argan Oil base. I love how smooth and moisturized my skin looks in the AM. I use it during the day sometimes too- great for when the weather changes and your skin gets drier. Along with loving their products I also hugely appreciate what they stand for as a company with their consistent efforts to care for our planet.
Here is their Mission Statement: For 23 years, we've been inspired to share our passion for nature's pure essential oils. To blend their evocative scents with safe, natural, effective ingredients. And to live and work wholeheartedly, in a way that honors the well-being of all people and the planet we all share. Manufacturing plant-based body care products to guide us in choosing safe, natural, organic, and sustainably-farmed ingredients. We're exacting – and fully transparent – about every ingredient in every bottle. Good for people, good for the planet and good for the community. 
Get 20% off with Promo Code: TDM20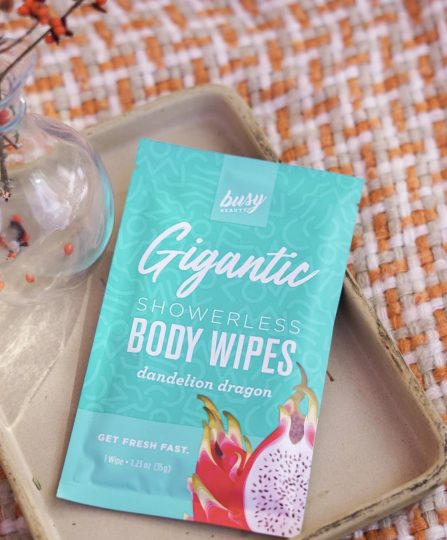 Busy Beauty Body Wipes:
Let's be honest ? sometimes I don't always have time for a shower. I was turned onto these amazing Body wipes by Busy Beauty and they've helped me out on numerous occasions. They're vegan, cruelty-free, paraben free, and phthalates free!! And they're big enough to help me feel incredibly clean and fresh when I might have only 3 minutes to make that happen. Yes, there is a waste component but living in California I'm also very conscientious in the value of saving the water it takes for a shower. I also appreciate the company's goal to continue to improve the impact they have on our environment. Although the wipes aren't biodegradable right now, their goal is to change that in 2020- so if not right for you now keep them on your radar!
Get 10% off with Promo Code: Jill10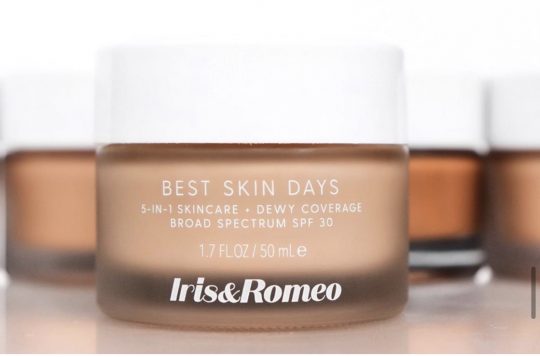 Iris & Romeo – Best Skin Days – I was recently gifted this product and have to say my skin loves it as a part of my skincare regime. I love that the 5-in-1 formula is a serum, moisturizer, sheer coverage, sunscreen, and blue light/pollution protector. It's an instant skin beautifier that gives natural coverage and a dewy, glowy finish, while also protecting against UVA and UVB sunlight and oxidative stress caused from blue light. If you're looking for something else to add into your regime to keep you moisturized and highly protected during the day I highly recommend it this product!
Get 15% off with Promo Code: DAILEY15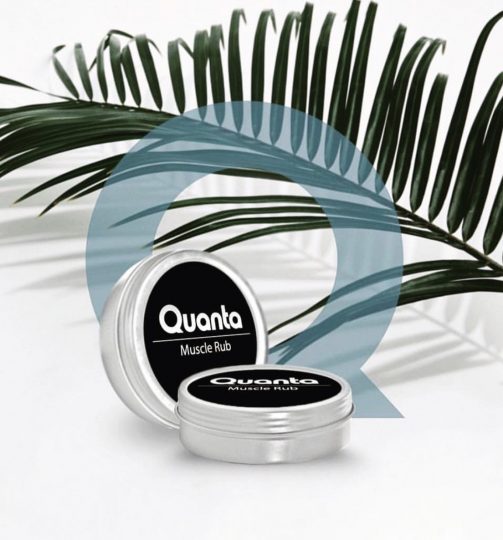 Quanta CBD muscle rub- If you do the Dailey Method you understand sore muscles! I love topical CBD products for just that purpose and Quanta is one of my all-time favorites! It has a great menthol smell (but you can get it without it if menthol is not for you), all natural ingredients of cannabidiol, arnica, tumeric and a proprietary blend of essential oils for maximum anti-inflammatory relief.
Get 20% off with Promo Code: DAILEY20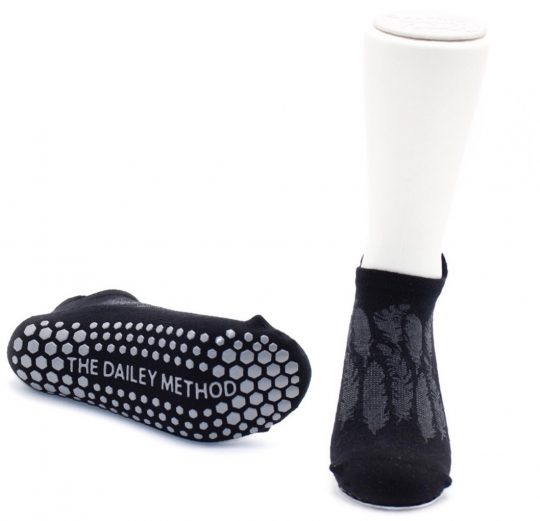 Tavi Holiday socks:  Oh what I would do without barre socks? Yes, I clearly have more than any one girl needs but it's hard to resist when new designs come out? Especially now that TDM has partnered with Tavi Noir so I get to add some of my dream designs into their already amazing repertoire. One of my current favorites is our black feathered holiday style. We always need black socks- and little detail it makes class just that much more fun and foundation for your barre class that much easier! You can find these and/or other styles at your local Dailey Method Studio or….. enter to win one on instagram this week! ?
Happy Blissful Shopping!
Love, Jill