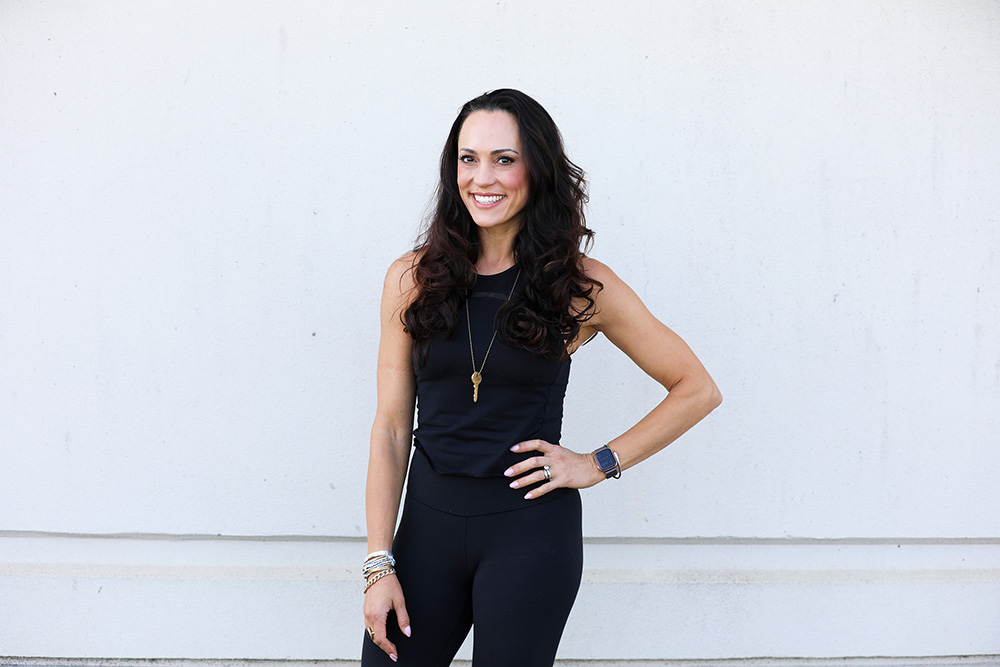 Meet TDM-Colleyville studio owner, Christina Vance.  Read about Christina's history as a longtime fitness instructor and enthusiast, and her journey to finding barre and balance.
I started teaching group exercise classes when I was 16 years old at Bally's Total Fitness. Since those early days of teaching step and hi-lo impact aerobics, I have learned many different methods of teaching group exercise. I've taught off and on my entire adult life throughout my college and then professional careers.  Group fitness has always been something I've enjoyed both as a student and as a teacher. After my first son, I became quite serious about my running and, as an endurance athlete, amateur triathlete, and heavy weight lifter at the time, I was running 40-50 miles per week and following a figure-show weight lifting regime. In an attempt to cross-train and stave off injury for my running, I found barre. The owner of the studio was a REAL runner (she was winning, I was just shooting to cross the finish line) and she educated me on the value barre brought to runners who are oftentimes imbalanced in their strength given the repetitive, forward-propelling nature of the sport. Since the day of my first barre class in Folsom, CA, a week has not gone by for me without a barre class. Barre strengthened my body in different ways than my former activities did. I traveled through my last 2 pregnancies incorporating barre and dropped my heavy lifting at the gym. I retained my muscle tone but watched the bulk soften and lean out. I felt better with a practice that felt more supportive and aligned. Soon after I began practicing as a student, I trained to teach and have been teaching The Dailey Method classes since 2010.
When my family relocated to TX in 2014, I knew it was time to try opening a studio of my own. As a student of a barre only studio in CA, I knew I also wanted to incorporate cycle into my studio so that the members at TDM Colleyville wouldn't feel they needed a separate gym membership for cardiovascular work. I fell in LOVE with cycling – the rhythm-based movement, the LOUD AND PLAYFUL nature of an indoor ride, and the pleasure of air conditioning made the cycle a natural fit. Teaching cycle has HIGH ENERGY and a connective vibe and I absolutely love riding with our students. While I still enjoy running, cycling has lent a much lower-impact, more body-protective option for me and our students. I found a balance of effort and ease within the walls of this studio and my body feels healthy, strong, and supported while I exercise which is a much-welcomed change from the former feelings of depletion and punishment I sometimes felt with my former workouts.
We built a studio that is centered around feeling balanced, aligned and strong.  I THOUGHT it was about the BODY feeling these things when we began. While feeling balanced, aligned and strong IS something we shoot to feel in our bodies, the more powerful takeaway for me has been that through CONNECTING with the other women in the studio, PRACTICING stillness, meditation, proper nutrition, and allowing ourselves to be available to LISTEN and BE HEARD by other women – We hope everyone leaves The Dailey Method Colleyville feeling more balanced, aligned and strong in BODY, MIND, COMMUNITY and MORE.