Customer Stories
Jen

I was introduced to TDM through my boss, who knew I hated working out, and from my 1st class I was hooked. I feel that my body gets a great, yet challenging, workout in a welcoming, encouraging and refreshingly different atmosphere created by the teachers and fellow members. Any place that can make me enjoy working out and take time to focus on myself is truly a Gem!

Nancy

If not now, when?

Standing in Bloomfield's holding The Dailey Method promo postcard – unlimited classes for a month! Only $79! I asked myself that question. No full time work commitment, no kids at home, a healthy woman in her early 60s – I had NO excuses. So down the street I went and signed up.

First class: what had I got myself into? My upper body strength was minimal, balance nonexistent, in fact, my entire body was demanding an explanation for the exertion I was demanding of it. But I persevered, under the caring tutelage of The Dailey Method team. They push, but not too hard. They encourage and reward effort and success with adjustments during class, words of praise and LOTS of energy and enthusiasm! The music is great too.

Almost four months later I am strong, no plank can defeat me! My balance, so important as we age because it is crucial to preventing falls, is 100% improved. I have thighs of steel and for the first time in my life, an almost perky butt! I am hooked.

Put yourself first. You are never too old or out of shape to make a start. Exercise helps your body work better, boosts your metabolism, and now, evidenced-based research shows that regular exercise can even reduce your risk of breast cancer and cognitive diseases.

The Dailey Method studio is like that old 90s TV show "Cheers". Everyone knows your name, you are always welcome, you can laugh at yourself as you strive to improve, and you leave feeling good. So come in and try a class. There is never going to be a better day to begin. Because, if not now, when?

Kevin

Being a male, a Dailey Method barre fitness class may seem intimidating. You may assume it is a feminine ballet type class, but you are mistaken. I found the experience to be a great combination of stretching with a emphasis on core strength and muscle toning. Never once did I feel out of place. After a few weeks I noticed a drastic improvement in my flexibility, and my muscular definition and shape. I especially liked the attention to detail on proper technique, body posture, and the one on one attention that is given by the teachers. This specifically has helped me strengthen my core and reduce my lower back pain. The light atmosphere and ability to push yourself as hard as you want or go at your own pace allows you to get as much as you want out of every class. I would recommend The Dailey Method Ottawa to any guy who wants to get fit and increase their flexibility!

Ali

Before TDM Ottawa, I had never done a barre class and thought that I would look silly or feel out of place… boy was I wrong! When I arrived to my first TDM class, that feeling immediately disappeared as Sarah's excitement and huge smile welcomed me into the studio. Getting the hang of the movements doesn't take long, and it's easy when you have an instructor walking around to help you find your alignment. After 3 months of regular attendance, I feel stronger, longer and leaner than I ever have – and I played varsity volleyball!  Sarah's knowledge, positivity and energy make the classes intense yet fun and most importantly? The hour flies by! Feeling every muscle shake (even the ones I didn't know existed) has never felt so good.


Janet

I started loving The Dailey Method a few years ago when I attended classes with my sister in Arizona. After returning home to my normal exercise routine (moderate weight lifting and running four times a week), I realized The Dailey Method was the one-hour, low impact and total body workout that gave me the physical results I wanted without injuries! I even considered bringing The Dailey Method to Ottawa over the last few years until my lovely daughter Sarah became passionate about The Dailey Method in Vancouver and decided that she and her new husband Jamie would be opening a Studio in Ottawa!

I was thrilled and am now doing the method four to five times a week, running less and seeing an improvement in my scoliosis and spinal alignment.

Teresa

I am always looking for ways to strengthen my core because I have back problems. So when I was told about The Dailey Method, an exercise regime that combines elements of  yoga, pilates and ballet I was curious. I have practiced all three at various times and while TDM does have elements of each, it is also very unique. In just one hour I get a full head to toe work-out that strengthens and visibly tones my body and which has improved my posture and alignment. Sarah's humour, energy and instruction not only make the hour fly by – even the final seconds of some seriously challenging exercises, her attention to students' alignment and execution of the exercises has produced very positive results.

Terri

I was a big runner who gains muscle very easily and I started doing The Dailey Method because I heard that the classes could transform your body. My lower body was always larger and bulky and almost instantly, my lower body became leaner and longer. I never thought I would have thinner thighs! There are all different sizes in the class and everyone feels comfortable and welcome. My experience has been life changing. I feel comfortable and challenged everyday and it is still the only thing that works for me. I don't get bored and my body is stronger and leaner than ever. I would recommend The Dailey Method everyone who struggles with their weight or stuck in a routine that is not changing their body.

Laura

As a new mom, it was tough to imagine slotting one more thing into my day. I was already juggling working from home, nap schedules, making time for friends, and staying rested during my second pregnancy.

But as it turns out, I didn't know something was missing until I found The Dailey Method…

The one hour class allows me to focus on myself, my health, and my body. "Me-time" is something I never really put much stock into before joining the TDM community. But I've come to realize that I am a better mother to my son, Cooper, when I take care of myself. I look forward to the classes so much and I know Coop just LOVES his time in child care!

I started my practise when I was nearly 12 weeks pregnant and was a little bit unsure whether it would be too much for me, especially after having a baby only 9 months prior. But I found that my abdominals were really strengthening with each class. Sarah, Lyndsay, and Jamie are always so great at giving me modifications for pregnancy when needed. I feel like I will be able to continue attending classes right up until my due date!

In short, I'm hooked. I always enjoy my happy hour at the barre!

Sylvia

I love The Dailey Method and I want to share with you how this incredible workout helped me recover from a medical nightmare. Almost two years ago, July 1, 2014, after celebrating Canada Day, I started experiencing excruciating back pain. Fast forward 10 days later, when I was admitted to the neurological intensive care ward at the Ottawa Hospital with a diagnosis of Guillain-Barre Syndromé, a rare autoimmune disorder that attacks the body's central nervous system and strips the protective myelin sheath from the nerves. I was in intense pain and even worse, completely paralysed.

The months that followed are sometimes a blur but I slowly regained the use of my arms, graduated from wheelchair to walker, walker to stick, stick to shuffling! By January 2015, after daily physiotherapy as an inpatient and outpatient at the Ottawa Rehabilitation Centre, I was ready to find something to help me regain some semblance of fitness closer to home. I tried a personal trainer but as I was unable to lift weights or jog on a machine, it became clear that this was not the way to go for me. It was when I was despondently walking home after one of these sessions that I noticed some signs about a new place in the Glebe — The Dailey Method. I checked it out online and decided to take advantage of the introductory session. During that first class, I started smiling again. Of course I had difficulty with the planks and stretches that are part of this wonderful workout but it didn't matter. I knew that this was the workout that would make me healthy again and help me tone up my arms, legs, and thighs after so many months of inactivity. I signed up immediately and have never regretted that decision.

Today the only lingering disability of GBS is the paralysis in my fingertips and toes. But because balance and core strength is an important part of The Dailey Method, I walk with confidence and with good posture (and I even wear sleeveless tops, something I had stopped doing before my GBS diagnosis!).

The Dailey Method has helped me so much — mentally and physically — and I am so thankful that Jamie and Sarah started this incredible studio in the Glebe. Every workout brings me joy and happiness and I truly believe TDM gave me back my life.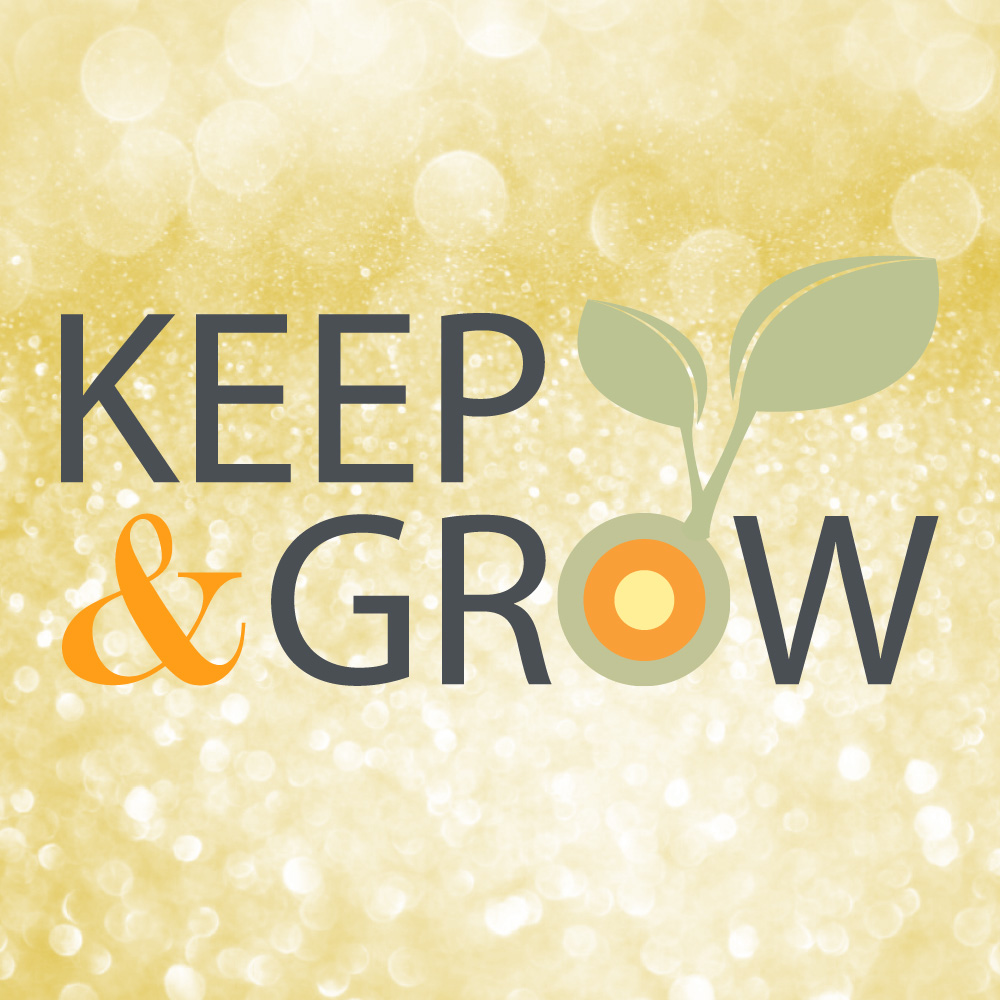 Keep & Grow
We want your feedback! It is part of our Dailey practice to always being a student. We give a positive comment (KEEP) along with a constructive one (GROW) to our fellow instructors. Now we ask you to do the same for us so we can continue to provide excellent classes and service.