Welcome to The Dailey Method Healdsburg
451 Center Street
Healdsburg , CA 95448
Phone: 707-756-3193
We're ready to help you transform your life. The Dailey Method is the fastest way to a strong, lean, sculpted body. Combining the best of Pilates, yoga, and ballet barre training, our classes are an ever-evolving mix of movements that offer extreme benefits for body and mind. Our classes are driven by fitness research and our students' needs. We offer individualized attention in a group setting to give you the strength, discipline, and joy to find ultimate alignment.
Special Offers
New Client Introductory Offer

Two weeks of unlimited Barre + Cycle classes. Expires 14 days after first use.

Core Membership

Our best package designed for our most loyal clients. Save even more on your monthly unlimited package by signing up for the Dailey Core Member auto-pay monthly membership. Membership perks include:

20 % off retail clothing apparel (excluding socks)
Free or discounted access to workshops and special events
One guest pass per month
Ability to freeze account up to 2 times per year, minimum hold = 2 weeks; maximum hold = 2 months

12 month commitment. If contract is canceled prior to termination date, 50% of the remaining total contract amount is due, unless you roll into an alternative 12 month auto-pay membership program. After the 12 month requirement is met, this package automatically renews and can only be canceled with 30 days written notice to healdsburg@thedaileymethod.com. Monthly fees cannot be prorated. Membership can be frozen up to 2 times per year, minimum hold = 2 weeks; maximum hold = 2 months. No initial membership fee required. Not redeemable for cash. All classes canceled within a six (6) hour period prior to the class start time will incur a $10 service fee.

In-Studio Classes & Packages
What to Expect
We are passionate about alignment. We ignite awareness through hands-on training and education. The result is better posture, better movement, and a more complete workout. Unlike a traditional large fitness class, clients receive individual education and 1-on-1 attention from our highly trained instructors. Modifications and adjustments will be given to make everyone feel successful and challenged!
What to Wear
Wear comfortable clothing that you can move in. Preferably not too loose or baggy so teachers are able to see your alignment and form. Socks are required and we sell our trademark Dailey Method grip socks at the studio.
What to Bring
We have mats and all the props you will need. Please bring a refillable water bottle to stay hydrated, we have filling stations in the studio.
When to Arrive
We suggest that all new clients arrive about 15 minutes early to their first class. This will give you a chance to meet your instructor, take a look around the studio, and ask any questions of our staff to make your first visit relaxed & exceptional.
We're planning some exciting things! Check back soon for more events.
No Value (acf:field_62069c153fe82)
Simply put, Dailey Method boosts my mood and strengthens my mind and body. Thank you, Dailey Method for continuing to provide challenging classes and motivating me to look and feel my best.
- Kim J.
Nothing else I've tried comes close to feeling as healthy or as effective as the low impact, slow and controlled movements of TDM.  I love the instructors, the other clients, and the warm and encouraging atmosphere. The Dailey Method has become a staple in my life and I'm so grateful to have found it.
- Julia B.
The Dailey Method has a welcoming, fun atmosphere with wonderful instructors who genuinely care about their clients.  The instructors are knowledgeable and take the time to adjust you to make sure your alignment is right. It's like personal training in a group class.
- Amy D.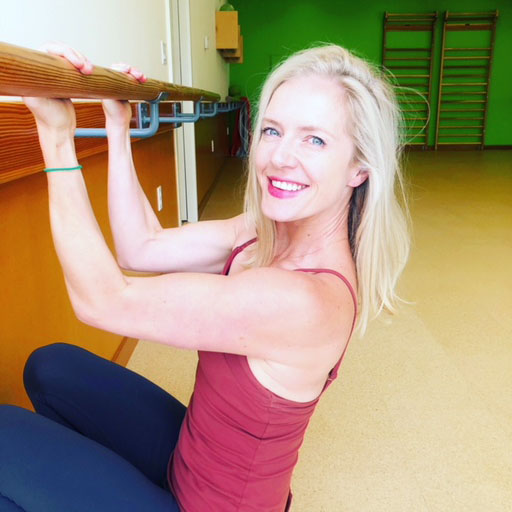 Catherine's enthusiasm for fitness began in her childhood with a love for dance and competitive gymnastics. Completing a NASM personal training certification in 2007, Catherine explored many different types of exercise but nothing resonated with her as well as The Dailey Method. She took her first class in 2012, after the birth of her first daughter, and saw how transformative the method was on restoring core strength. Three children later and two years after becoming a Dailey Method teacher at the Santa Rosa location, Catherine couldn't be more thrilled to bring this transformative workout to her special community in Healdsburg!

We strive to empower individuals to become their most vibrant and authentic selves through a mind/body transformation within a compassionate and supportive community.
© 2000-2023 The Dailey Method, LLC. All rights reserved.
To provide the best experiences, we use technologies like cookies to store and/or access device information. Consenting to these technologies will allow us to process data such as browsing behavior or unique IDs on this site. Not consenting or withdrawing consent, may adversely affect certain features and functions.
Functional

Always active

The technical storage or access is strictly necessary for the legitimate purpose of enabling the use of a specific service explicitly requested by the subscriber or user, or for the sole purpose of carrying out the transmission of a communication over an electronic communications network.
Preferences

The technical storage or access is necessary for the legitimate purpose of storing preferences that are not requested by the subscriber or user.
Statistics

The technical storage or access that is used exclusively for statistical purposes.

The technical storage or access that is used exclusively for anonymous statistical purposes. Without a subpoena, voluntary compliance on the part of your Internet Service Provider, or additional records from a third party, information stored or retrieved for this purpose alone cannot usually be used to identify you.
Marketing

The technical storage or access is required to create user profiles to send advertising, or to track the user on a website or across several websites for similar marketing purposes.
Skip to content