Unfortunately, Arden Park's Studio is now CLOSED! If you are still interested in taking Dailey Method Classes, most of our studios have virtual offerings, please visit one of the other locations to see what they offer!
3523 Fair Oaks Blvd
Sacramento, CA 95864
Phone: (916) 425-4495
Stay in the loop!
Join our email list.
The search for the best barre fitness class is over. The Dailey Method Arden Park is here to help you achieve a strong, lean, sculpted body through an evolving mix of fitness practices that samples the best benefits from multiple disciplines including Pilates, yoga, ballet, and barre. Unlike other group classes, The Dailey Method ignites awareness through hands-on training and education. Our focus on alignment and strength results in better posture, better movement, and a better you.
Never stale, our ever-evolving mix of movement is always fresh, fun, and challenging. You get a total workout: your body sculpted, mind sharpened, motivation heightened, attitude transformed.
Simply put, Dailey Method boosts my mood and strengthens my mind and body. Thank you, Dailey Method for continuing to provide challenging classes and motivating me to look and feel my best.
- Kim J.
Nothing else I've tried comes close to feeling as healthy or as effective as the low impact, slow and controlled movements of TDM.  I love the instructors, the other clients, and the warm and encouraging atmosphere. The Dailey Method has become a staple in my life and I'm so grateful to have found it.
- Julia B.
The Dailey Method has a welcoming, fun atmosphere with wonderful instructors who genuinely care about their clients.  The instructors are knowledgeable and take the time to adjust you to make sure your alignment is right. It's like personal training in a group class.
- Amy D.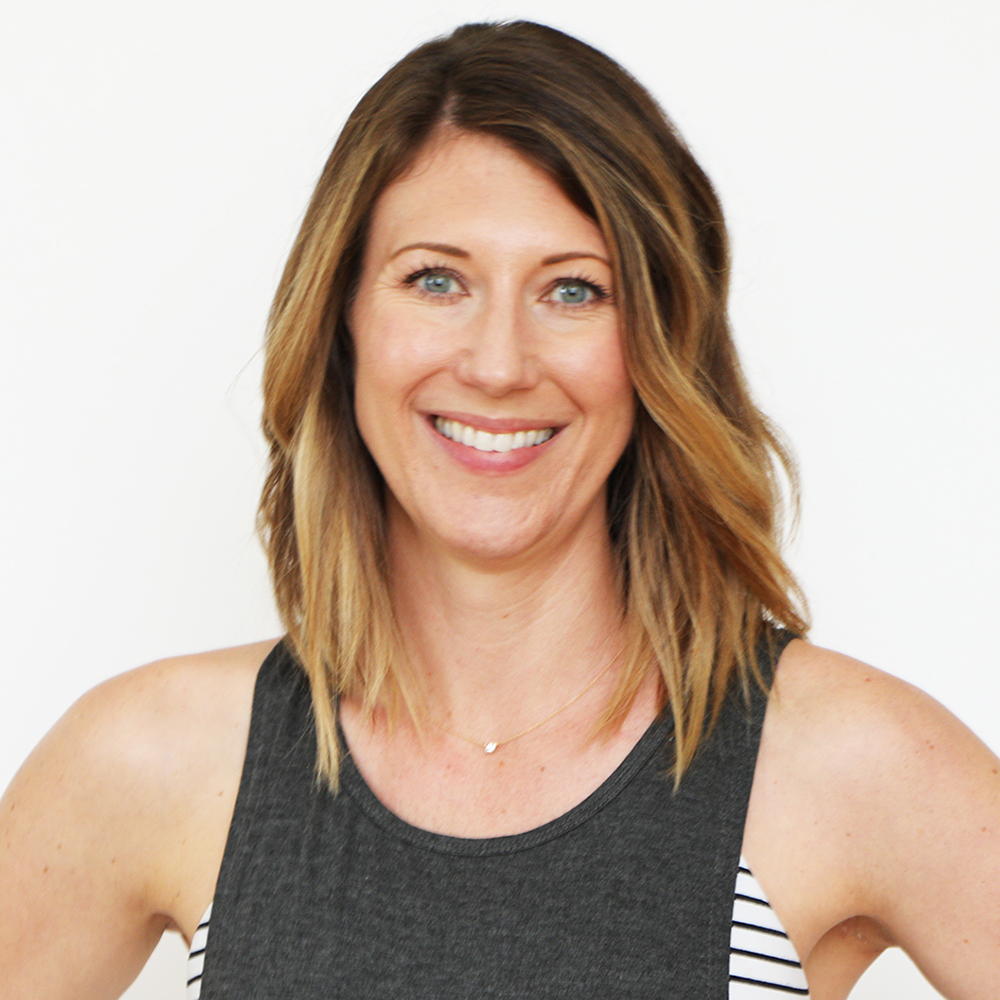 "The Dailey Method changed me." It's no surprise that when long-time barre teacher, Nicole Purcell, had the opportunity to own The Dailey Method Arden Park, she jumped at the chance.
First kicking off her teaching career with barre, Nicole was excited to evolve in her own practice, adding cycle to her expertise in 2017. The emphasis on a total-body workout is the perfect complement to Nicole's love for running marathons.
Giving her confidence, new friends, and an incredible workout, the studio has become a second home. As Nicole navigates the new(er) world of ownership, she is passionate about helping students find balance and strength, empowering teachers and staff, and growing The Dailey Method community.
As a wife and mom of two, Nicole still loves a paper to-do list, and squeezes in time to bake, cook and read. She's a firm believer that wine goes with everything and that you can't start the day without coffee.
Favorite seat work: Back dancing | Favorite thigh work: Wide Turned Out
© 2000-2022 The Dailey Method, LLC. All rights reserved.